Summer is the best season to play with sun; to Meitrack's people, it's also the season to be more devoted for work after busy spring intermission. In view of this circumstance, Meitrack arranges an attracting outdoor bonding in this summer in a beautiful resort –Shanwei Lotus Mountaion holiday village.
breitling replica
fake breitling
retro jordan 13
jordan 10 powder blue
legend blue 11s
rolex replica
breitling replica
fake breitling
omega replica
replica watches
swiss replica watches
white infrared 6s
infrared 3s
bred 11s
2.5 hours journey cannot satisfy our sentimentally affection to the scenery along the way, after arrived the bonding base, we set down the luggage and "Break Ice" and got started rapidly. All members were divided into 3 groups and named "Flying", "Dragon" and "Forlorn Hope" respectively, after finished a series of team building planning like slogan, team song and spirit, we participated the bonding projects "Trust Fall", "Blinder Triangle", "The Hands of Angel", "Island Escape" and "Sport Climbing".
The last one "Chinadive" is the ultimate triage to our teamwork and cooperation. Given that we are at the deck of the sunken boat caused by splitting on a rock, but that is only one way we can escape by climbing over the wall. What can we choose between life and death? The astute members joined to be a stable ladder to help each person climb successfully. As we didn't understand the rules well at first, we failed two times but finished in 15 minutes eventually. We can never forget the members who acted to be ladders especially those got hurt but straight to the end. The success can never be reached to a team if no one sacrificed. This is the strength source of Meitrack's continues success.
Continues mountain and bubbling sound make of a peace garden that records our corporative effort and success as well as sincere sharing every time when finished a project. All Meitrack members find out individual potential and suitable position.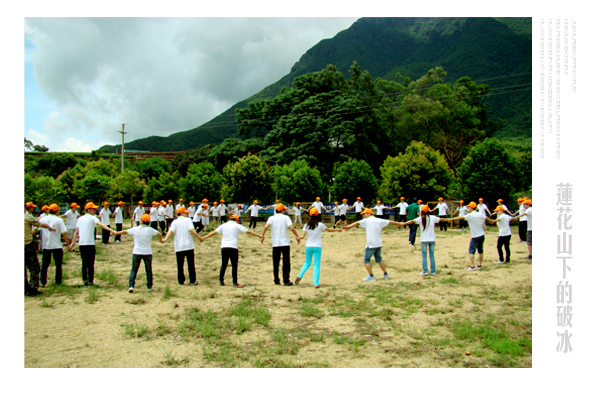 Break Ice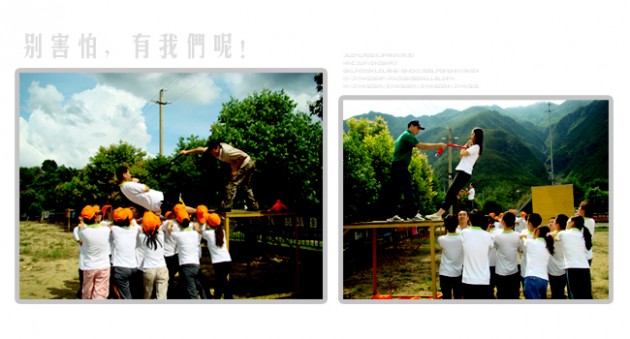 Trust Fall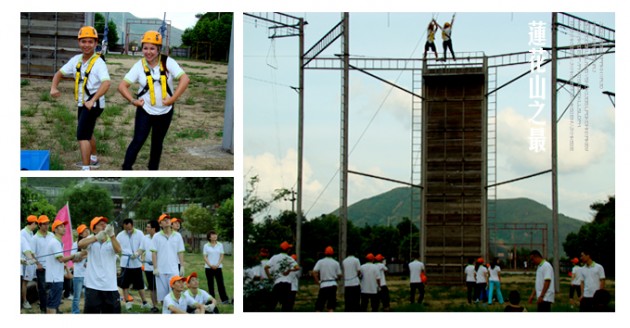 We Are The Best!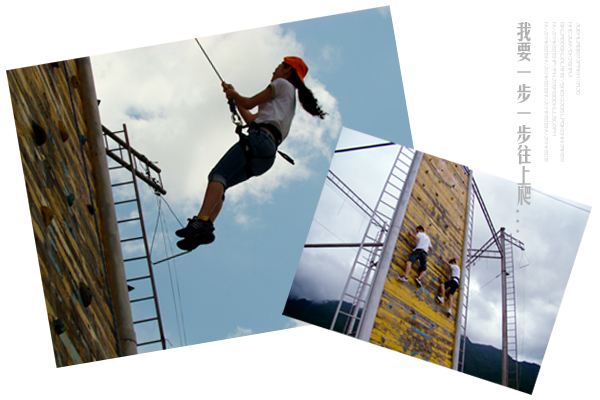 Sport Climbing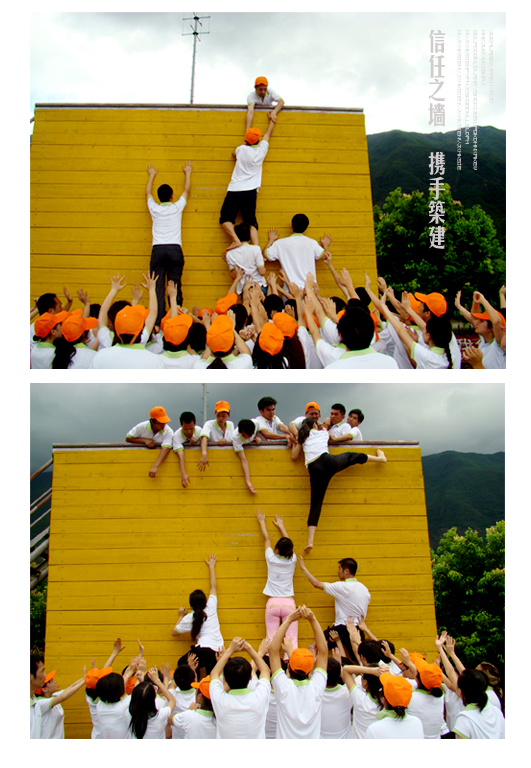 Wall of Trust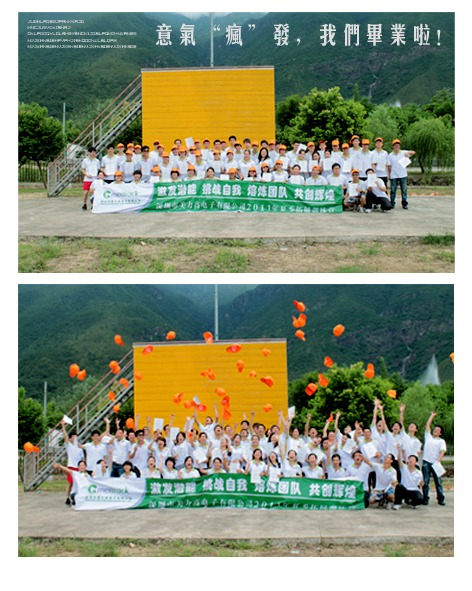 Congratulations!