They are a couple, they are colleagues, they are also their clients' trusted friends, and they both work for the same company Meitrack Group, a global business group focus on Global Positioning Systems (GPS) products and integrated tracking solutions,based in Shenzhen China.
Kan Fan and Celine Yang, two strangers, have been brought together in Meitrack by fate. Since they joined this company, their story started at that time. Their story is not a love at first sight, but mutual attraction between them arises along with the time. They fell in love with each other and became the first couple both worked for Meitrack and also obtained a successful career in this company, which makes them such a couple to be admired by their friends and colleagues.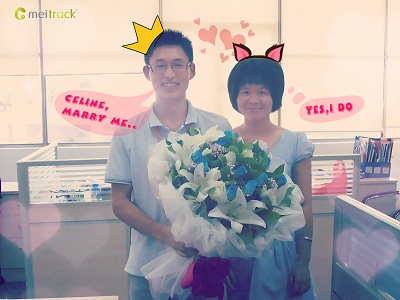 Kan Fan, a handsome young man, joined Meitrack almost four years ago in 2010, embracing a dream to do something in the field of international business. Although he also dreams of a gentle virtuous woman to be his wife and to build a small family that belongs to them, the first thing in his mind is still his career at that time. Just as an old Chinese saying goes "a man need to have a successful career first and then the marriage". However, his life was completely changed. He would never have imagined that a woman that he dreamed of could break into his life. This woman is Celine Yang, who came to Meitrack 4 months earlier than Kan.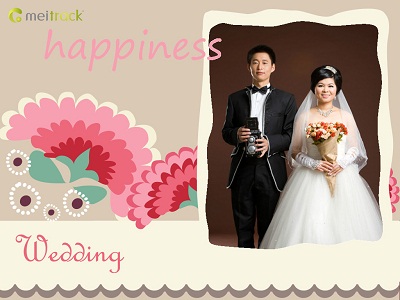 Celine Yang, a lovely virtuous lady, always has smile on her face. She first met Kan when Kan was introduced to the International Business Department as a new member. She was not attracted by him at the first sight. Kan also didn't notice Celine in the crowd. Fate always plays game. Cupitors arrow follows them when they hardly notice it. The same working environment and frequent communications and interactions on the job let them know each other better. Kan's rigorous, earnest in work and his consideration attracts Celine. While Kan also finds that they have very similar values about work and life. He is curious to know more about her. So they had more communications and collaborations on work but still not much intersection after work. Celine can still remember their first date was not that formal or romantic. The day was 17th Sep of 2010, four months after they first met. Kan came to help Celine to move to a new house and after that they had dinner together. Celine was deeply moved by Kan's kindness and his sincerity. No words can express their feeling at that moment, but it is true they fall in love and finally they go steady. On 22nd March 2012, they got married and became the first couple that both are working in Meitrack.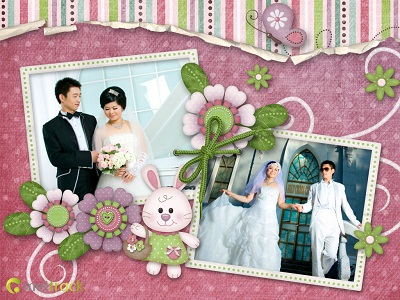 Love brings surprises and power to people. They fight for their dreams together in Meitrack. Not the dreams about their "home" but also the dreams about their career. Except for the time they at home, they spend lots of time in the company. The company is another home for them. After almost four years with the company, Kan was promoted to Manager of the international business department. Celine is also promoted to associate manager to lead a small sales team. They harvest success in their love and career through year's efforts and mutual support. They face the difficulties and opportunities together, as they are tied tightly by the fate. In the Future, They will keep growing with Meitrack.