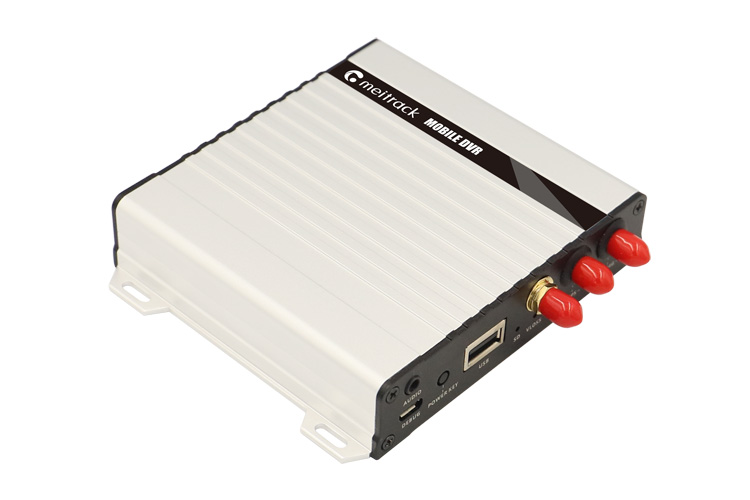 Meitrack MD533S
2CH 1080P TF Card Mini Mobile DVR
The MD533S, a two-channel HD mobile digital video recorder (MDVR), features two systems (dual communication channel) and high stability. Adopting the high-performance processor and Linux operating system, it can operate in vehicle tracking mode and video recording mode simultaneously and is a core product of new-generation wireless vehicle video surveillance solutions that uses H.264 or H.265 video compression or decompression, GPS positioning and wireless data transmission technologies.
The MD533S is small in size and light in weight and is characterized by internal GPS system and video system. With the metal outer case, it dissipates heat more effectively and its rugged sturdy housing make it shockproof. This unit is specially designed for mobile video surveillance for different types of vehicles, such as buses, long-distance coaches, taxis, logistics vehicles, armored cars and private cars.

DUAL SYSTEMS: MDVR+TRACKER
Remain the advantages of GPS tracking, and add DVR functions to meet more demands of applications.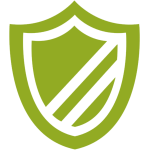 HIGH STABILITY
Independent 4G communication. The tracker and peripherals can work properly no matter when the ACC is on or off.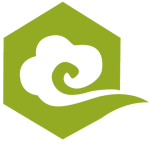 ALL-IN-ONE PLATFORM
The MS03 platform that integrates video surveillance with GPS tracking.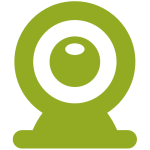 VIDEO RECORDING
2-channel 1080P live video recording, support OSD overlay for video recording.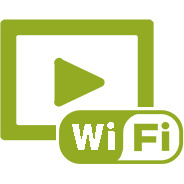 VIDEO MANAGEMENT VIA WIFI
The user can preview, playback and download videos and configure the device on the MTViewer APP via WiFi.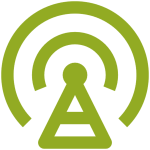 COMMUNICATION
Support GPS/ GLONASS/ 3G/ 4G/ WiFi communication.
WORKING PRINCIPLES: MEITRACK VS OTHER MANUFACTURERS

APPLICATIONS

SPECIFICATIONS
Dimension
120 mm x 115 mm x 25mm
Weight
300g
Power input
DC: 11–36V. Rated input: 12 V/1.5 A
Power consumption
Start the host audio and video: about 6 W
Connect two cameras: about 7.5 W in the dayme (a display connected: 11 W);
about 8.5 W at night (a display connected: 12 W)
Connect a single camera: 50–100 mA in the dayme; 100–150 mA at night
Operating temperature
-20°C to 70°C
SPI memory
16 MB flash. Used to store data in blind spots.
Built-in 3-axis accelerometer
Support Start to Move / Stop Moving detection.
Video input
2-channel 1080P@25fps live video recording
Support D1/720P/1080P and self-adapve PAL and NTSC formats
Video output
1-channel CVBS
Compression standard
H.264/H.265 (Optional)
Video display
Support one-video and two-video display
Audio compression
G.711A/G.726 (oponal)
Audio input
2-channel camera Mic input. The audio funcon is required for the camera.
1-channel handset input
1-channel 3.5 mm headphone jack input (GSM audio interface)
Audio output
1-channel handset/CVBS display output
1-channel 3.5 mm headphone jack output (GSM audio interface)
Video search and playback
Search and play back videos based on the channel, recording type, bit rate type, or time.
Recording method
Simultaneously record general videos and alert videos as well as sounds and videos.
 WiFi
802.11 b/g/n; frequency: 2.4 GHz; support AP/STA mode
 GPS/GLONASS
Detect the insertion, pull-out, and short circuit of the antenna.
 Storage medium
1 TF card, up to 1 TB
 3G/4G
MD533S_GE4PG3W1:
2G GSM: B3/B8, 3G WCDMA: B1/B8
4G FDD: B1/B3/B7/B8/B20/B28A
MD533S_GA4PG3W1:
3G WCDMA: B2/B4/B5, 4G FDD: B2/B4/B12
MD533S_GV4PG3W1:
4G FDD: B4/B13
MD533S_GAU4PG3W1:
2G GSM: B2/B3/B5/B8, 3G WCDMA: B1/B2/B5/B8/B4
4G FDD: B1/B2/B3/B4/B5/B7/B8/B28, 4G TDD: B40
MD533S_GJ4PG3W1:
3G WCDMA: B1/B6/B8/B19
4G FDD: B1/B3/B8/B18/B19/B26, 4G TDD: B41
MD533S_GG4PG3W1:
2G GSM: B2/B3/B5/B8, 3G WCDMA: B1/B2/B4/B5/B8/B6/B19
4G FDD: B1/B2/B3/B4/B5/B7/B8/B12/B13/B25/B26/B18/B19/B20/B28
4G TDD:B38/B39/B40/B41
ACCESSORIES
| | | | | | |
| --- | --- | --- | --- | --- | --- |
| | MD533S MDVR | | I/O cable | | USB cable |
| | GPS antenna | | 4G antenna | | WiFi antenna |
| | CD download card | | | | |
OPTIONAL ACCESSORIES
| | | | | | |
| --- | --- | --- | --- | --- | --- |
| | Cameras (1080P/720P/D1) | | Camera extension cable | | TF card |
| | Conversion cable | | CVBS display | | A95 handset |
| | A76 ultrasonic fuel level sensor | | A53 fuel level sensor | | A61 sensor box |
| | A52 digital temperature sensor | | RFID reader | | RFID tag |
| | iButton reader | | iButton key | | 2-pin microphone |
| | 2-pin speaker | | | | |
CERTIFICATE
CE