In early April, Meitrack team will head for Hong Kong to take part in China Sourcing Fair 2017. This expo is the world's largest electronics sourcing show and will be held at AsiaWorld-Expo in Hong Kong from April 11–14. We hereby cordially invite you to visit us at booth 1H16, Hall 1.
This time, Meitrack will continue to showcase its 3G product lineup, including the newly released affordable vehicle tracker T366G, personal tracker MT90G, magnetic asset tracker T355G, Plug-and-Play vehicle tracker TC68SG, and 3G GPS tracker T333, which work perfectly in harsh environments.
Snatch an opportunity to meet the Meitrack management team, discuss any business issues, and get technical consultation. If you would like to arrange a meeting with Meitrack specialists at China Sourcing Fair, please feel free to contact us directly at +86 (755) 8346 2818 or email info@meitrack.com prior to the expo.
Looking forward to seeing you at the show!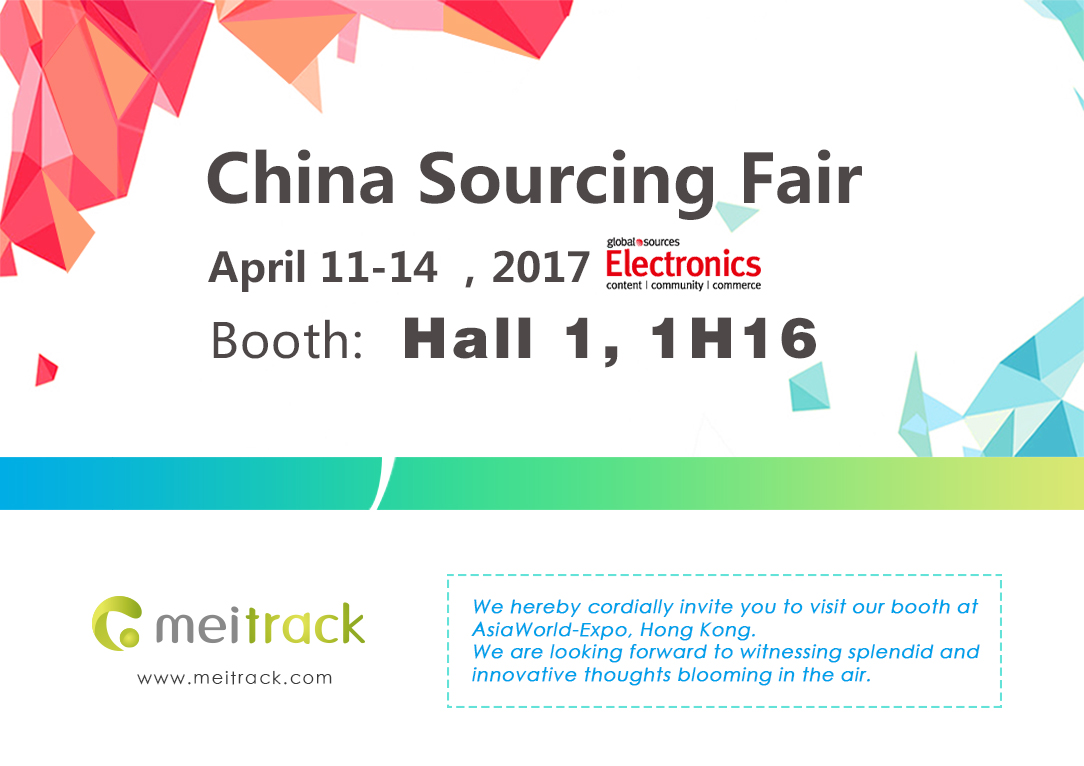 Expo info
Expo Name: China Sourcing Fair 2017
Date: April 11–14, 2017
Venue: AsiaWorld-Expo, Hong Kong
Booth: 1H16, Hall 1
Exhibit: T355G, MT90G, T333, TC68SG, MVT600, MVT800, T366G, VT1, and VT2