Meitrack Group was one of the exhibitors at MWC. This year Mobile World Congress was in Barcelona, Spain. Thousands of companies and attendees showed to view the most innovative products for the mobile industry. Meitrack was one of the key exhibitors who showcased their newest GPS personal tracker, the P99G. This personal tracker has a modern, rugged look and feel at it is designed for the outdoor/sports enthusiasts.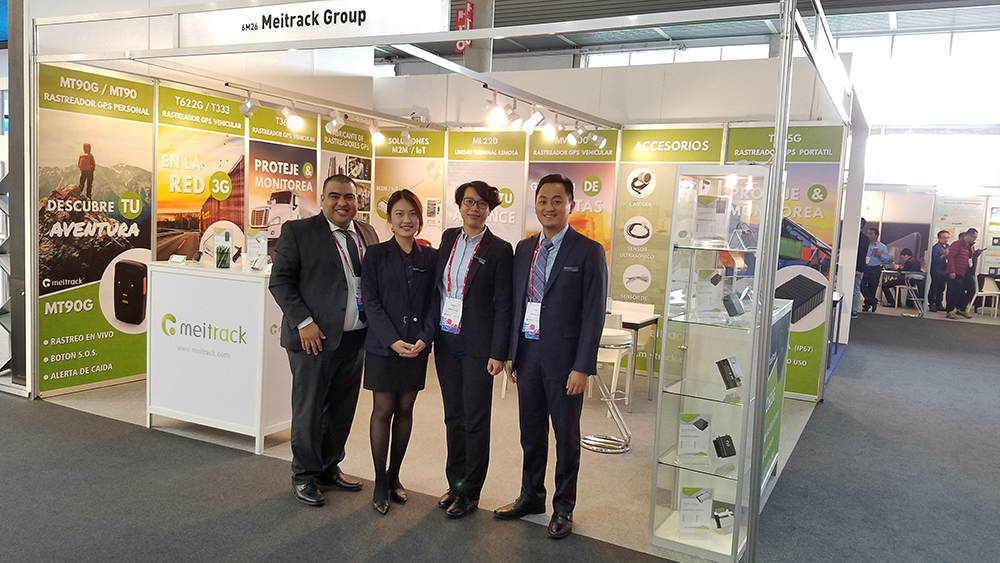 The level of features on the P99G comes second to none, as it can gather location via Wifi (where available) to pin point accuracy. This brings a solution to companies who want to keep in contact and know where their employees are within the building. The P99G is meant to run on the 3G network which is above industry standards in order to bring a faster and more reliable connection. This allows for information to be relayed to the tracking platform much faster than using the old 2G connection.
Recharging is a breeze with the wireless charging option, just as many cell phones, you can recharge the P99G. Just place the device on the charging pad and it will fully charge within a couple of hours. If you like the traditional way, the magnetic charger option can fast charge the device within an hour. These two methods are available for your preferred choice.
The P99G also offers two way calling and has the ability to send an S.O.S. alert in an emergency to any pre-programed number. The GPS tracker has an outer shell that has given the P99G a water resistant rating of IP66, which means that it can withstand medium splashes of water without compromising any of the electrical or mechanical functions.
Mobile World Congress served as a launching pad for this new innovative personal GPS tracker and a few other prototypes in the works.