Meitrack is excited be an exhibitor at the Expo Transporte ANPACT in Guadalajara, Mexico this month! The exhibition is from November 16th through the 18th. If you are in close proximity to Guadalajara, or will be traveling to Mexico this month, make sure to go check out this expo. Expo Transporte ANPACT details:
Where: Expo Guadalajara, Guadalajara, Jalisco, Mexico
When: Nov. 16-18 (Wednesday through Friday)
From 11:00 hours to 20:00 hours
Booth #: G726
At the Expo Transporte ANPACT, there will be 324 exhibitors from ten countries. The Expo Transporte ANPACT is expected to have 26,800 visitors from over 20 countries.
In addition to showcasing GPS products, the Expo Transporte ANPACT brings to Mexico manufacturers of autobuses, diesel engines, trucks, along with auto parts and accessories. Bringing together manufacturers of original auto equipment, spare parts and accessories, along with GPS products and services makes for an irresistible expo!
Meitrack will have an exceptionally innovative booth, featuring all of our products and services along with our new MT90! Come test the device for yourself, and see why Meitrack's tracking products and services are a cut above the rest!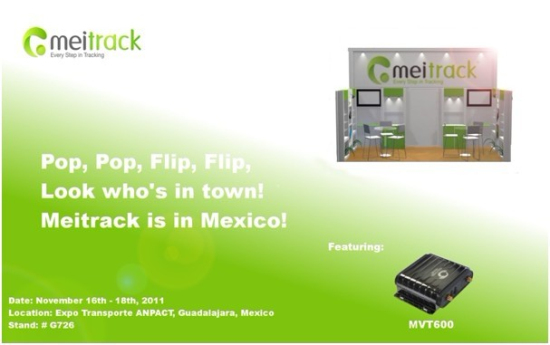 replica montre
retro jordan 13
jordan 10 powder blue
replique breitling
rolex replica
retro jordan 13
uhren replica
rolex replica uhren
besten replica uhren omega
replicas relojes
relojes de imitacion
relojes replicas
replica de relojes
replica relojes
hublot replica
retro jordan 13
rolex replica
fake watches
gucci replica
replique de montre
replica montre
retro jordan 13
breitling replica
omega replica
replica watches