Dear Valued Customers,
CeBIT Hannover 2013 is around the corner. Meitrack sincerely invites you to visit our booth during the exhibition from March 5th to March 9th, 2013.We will present you the most advanced and reliable GPS Trackers, GPS Tracking System, Tracking Solutions and Customized Service in the exhibition.
Please contact your account manager to get free daily  ticket,the steps of the e-ticket registration as following:
Step I. Visit the link of e-ticket code from your account manager.
Step II. Follow the steps as below.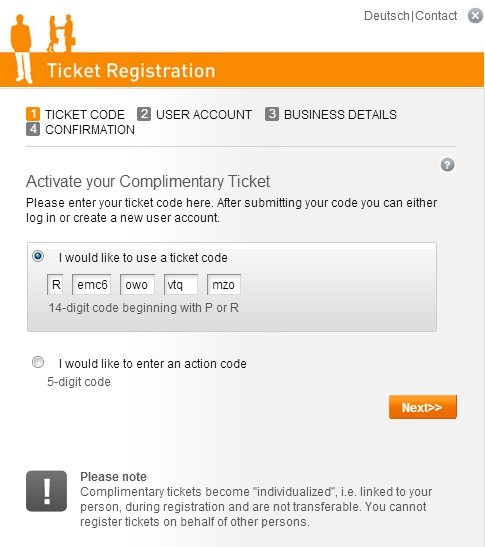 We are looking forward to meeting you at Meitrack Stand: A46, Hall11,CeBIT Hannover 2013. Thank you!
Yours truly,
Meitrack