Time flies, 2012 has been passed away. For the coming 2013, Shenzhen Meiligao Electronics Co., Ltd. has celebrated the new year with all the guests and staffs on Jan 26th, 2013.
Reviews and Summarizes
Mr. Liu kejian, CEO of Shenzhen Meiligao Electronics Co., Ltd. in his speech: as one of the leading GPS manufactures in the industry, Meiligao has achieved impressive results in 2012, which is the result of joint efforts from all the staffs. Especially expressed appreciation for the outstanding achievements made in the business development of USA Branch. And the encourage all employees to face the fierce challenge and made hard efforts to develop best products, best customer service in the future, while also spiriting all the staffs to make persistent efforts and progress, achieve better results in the upcoming New Year.
After that, the USA Branch has sent their sincerely New Year greeting in different languages to all colleagues through VCR.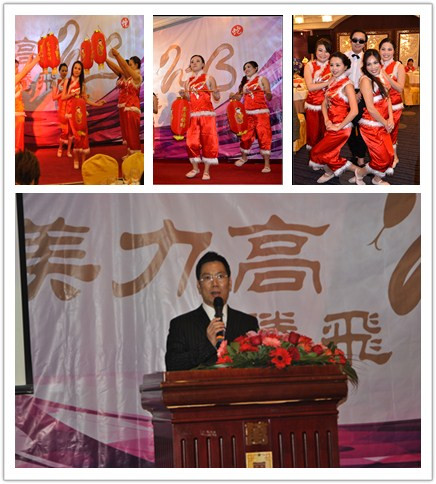 Annual Award
Firstly awarded "Outstanding Staff Award" in 2012, in recognition of five outstanding contributors in various positions; "Outstanding Team Award" were gained by International Business Department and USA Branch. Thank to them for making a great contribution to Meitrack. "Excellent Manager" was undoubtedly for production manager Meng Guobin, his effective management and productive concept have provided a powerful support to customers and headquarters.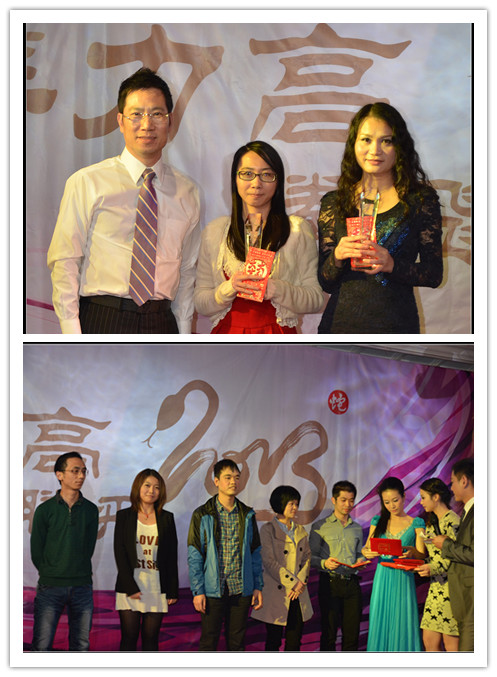 New Year's Party
Brilliant performances have been showed in the New Year's party, such as the most popular dance-Gangnam Style, humorous comedy, exciting game etc. All the audiences were appealed and giving non-stop applause. The party was coming to the climax by the end. Meitrack's youthful styles of performance have given a wonderful impression to our honorable guests.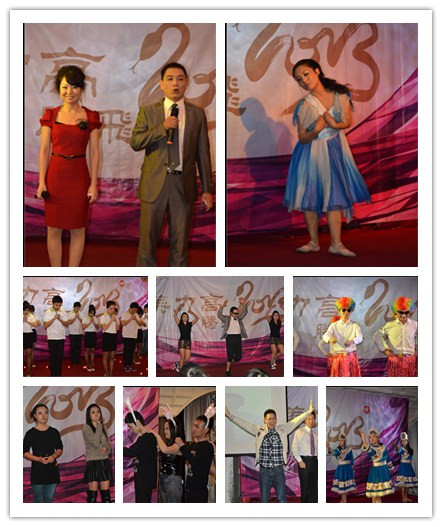 Meitrack 11th annual celebration has been successfully concluded in a harmonious and joyful atmosphere. Keeping 2012 in the history, 2013 will be an extraordinary year. Meitrack will continue to make great efforts to provide best products and services, keep the leading position in GPS industry, and manage a sustainable business development in the future.