Shenzhen, October 25, 2013, Birthday comes and birthday goes each year,  Meitrack Group's monthly birthday in October, brightening this special day like sunshine cheers every flower, which would leave you the happiest memories forever.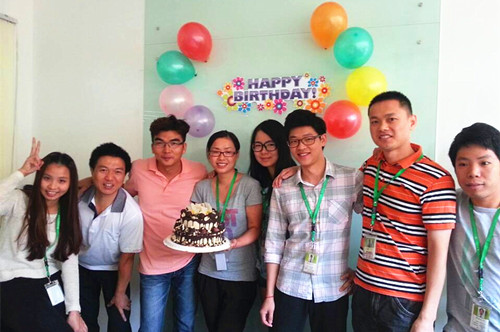 On October 25, 2013, Meitrack Group carefully organized the monthly collective birthday party for those whose birthdays fall in October. To Meitrack Group and to all the staff, it was not just a normal birthday party, it was also a valuable way to show Meitrack Group 's caring every staff and is always trying the utmost to create a relaxed and harmonious working environment.
Meitrack Group hereby may you enjoy the fullest joy of today, wishing that your special day be a winner all the way!