Shenzhen, 6 August 2013-To create a "Happy Work and Work Happily" corporate atmosphere as well as to motivate the staff, Meitrack arranges monthly birthday parties for employees whose birthday falls in the same month. Birthday celebration is a valuable way for employees to recognize colleagues and provide social moments during the busy work life. Usually, employees are happy to celebrate this important day with all the staff, thus, the company can also expect its staff to do better in their work.
On August 6, 2013, Meitrack Group organizes a collective birthday party for the employees whose birthday falls in August. Lucy Lu, the director of the HR& Admin department hosts the celebrating part and express blessings to the attendees on behalf of the company. The company also prepared a big ice-cream birthday cake, interesting games and birthday gifts to celebrate employees' birthday. In the party, the birthday employees sing the song "happy birthday to you" together, light birthday candles, make birthday wishes and cut the birthday cake together. All staff can share the big cake and their happiness. Finally, birthday gifts are granted to them and photos are taken to memorize the precious moment.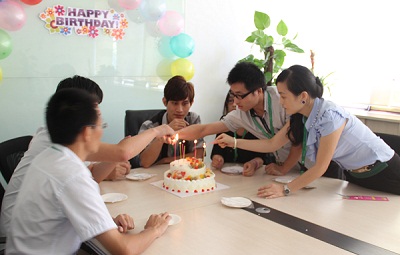 Light Birthday Candles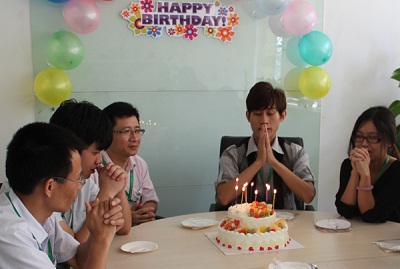 Make Birthday Wishes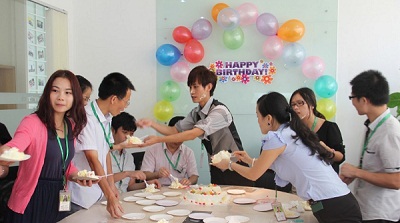 Enjoy the Cake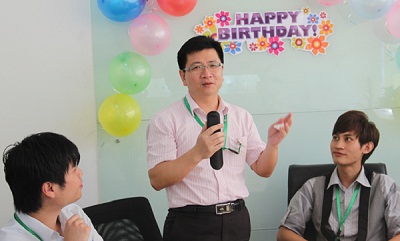 Birthday Speech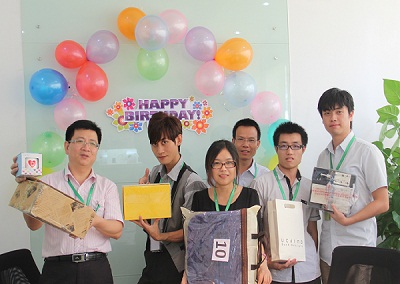 Happy Birthday!