Meitrack Group is coming for the CeBIT 2014, the world's largest and most internationally widely renowned expo of the digital industry.
CeBIT 2014 is held from 10 to 14 March in Hannover, Lower Saxony, Germany. With its unique combination of trade fair, conferences, keynotes, corporate events and lounges, the CeBIT has become a significant initiator for efficient initial business contact as well as economic success. The trade fair covers roughly 450, 000 m2 (5 million ft2) and attracts up to 850, 000 visitors at the apex of the dot-com boom.
As usual, this year Meitrack Group will attend this famous trade fair with latest trackers. We will exhibit the latest Magnet Asset Tracker T355 for tracking goods, valuables, equipment and other assets, the hot-selling personal tracker MT90, the hot-selling vehicle GPS tracker T322, and the vehicle tracker TC68 with the advanced On-board diagnostics II (OBD II) system, etc.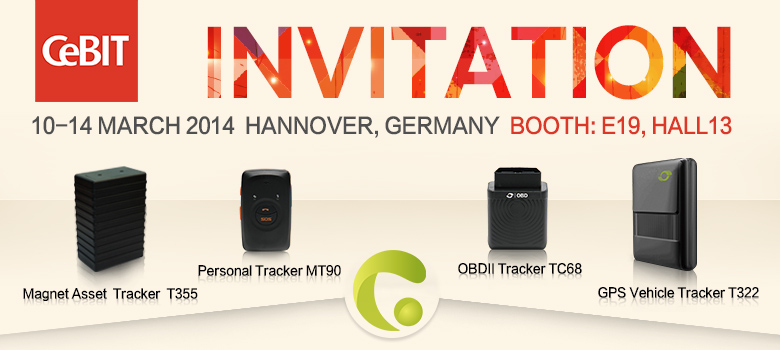 Booth information of Meitrack Group in CeBIT 2014
Expo Name: CeBIT 2014
Expo Time: March 10-14, 2014
Exhibitor: Meitrack Group
Booth Site: E19, Hall 13
Meitrack Group sincerely welcomes GPS tracker fans, partners and clients from all industries to come visit our exhibitions and negotiate business in Hannover.