Shenzhen, 1 July 2013- Today, Mr. Kejian Liu, the Chairman of Meitrack, announced the foundation of Meitrack Group (previously Shenzhen Meiligao Electronics Co., Ltd) at the head office. For over 11 years, Meitrack has now grown up to a large scale corporation, based in Shenzhen, China, with branch offices in Hong Kong, Taiwan and California, and subsidiary companies Fanntech and Comery; known for its extensive services in GPS tracking products, digital electronics and health care products.
Mr. Kejian Liu made a speech to all the staff on this special day, "thank you all for all your efforts made to Meitrack. For 11 years, we have been standing shoulder to shoulder, working hard together to make Meitrack bigger and stronger. Now it's time to expand Meitrack to a larger group, sharing our R&D achievements for users to live a healthy and convenient life."
Services in GPS Tracking
Along with the foundation of Taiwan branch in April, the R&D team of Meitrack is strengthened .Over 58 engineers from China Mainland, Taiwan and America are to bring new technology for new GPS tracking industry.
Web: www.meitrack.net
Services in Digital Electronics
With designing and marketing team specializing in innovation, design, R&D and sale of digital electronics, Fanntech is devoted to developing highly user-friendly matching electronic products and parts on sound, light, electricity and radio, including but not limited to Bluetooth Devices, Wireless Audio/Video Transfer Devices, External High-capacity Mobile Batteries, etc.
Web: www.fanntech.com
Services in Health Care Products
Comery specializes in R&D and sales of medical care, health care products for family and beauty products.
By R&D team from domestic and foreign professionals, an innovative and self-designed health care product —— breast massage instrument is about to launch.
Web: www.comerychina.com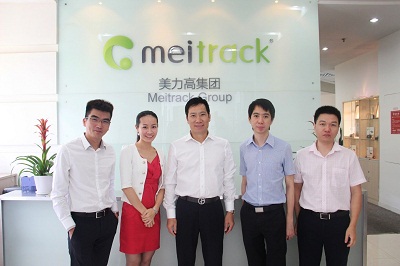 For more information, please visit Meitrack Group's official website: www.meitrack.com.