In early April, Meitrack team will head for Hong Kong to participate in Global Sources Consumer Electronic Show. This trade show is a global event for electronic business and will run from April 11–14, 2018. We hereby cordially invite you to visit us at booth K13, Hall 1.
This time, Meitrack will feature the newly-released 4G tracking models T366L, Iridium Vehicle GPS tracker T622G_F9, and two customized models designed expecially for Vietnam and Thailand market. In addition, the most eye-catching personal device P99G as well as the compact and lightweight model P66 will also be on display. At the event, we would like to share the state-of-the-art technologies and solutions face to face on the IoT and M2M industry.
We appreciate your continuous support for Meitrack's products and solutions. We look forward to seeing you at booth 1K13, where you will have the opportunity to interact with our experts.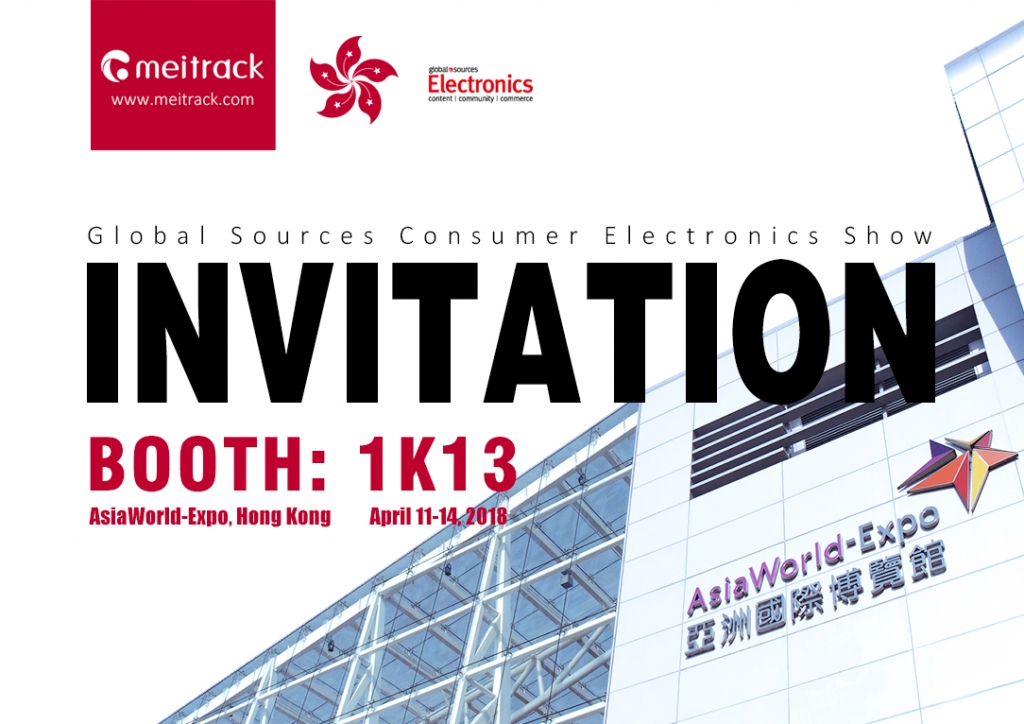 Expo info
Expo Name: China Sourcing Fair 2018
Date: April 11-14, 2018
Venue: AsiaWorld-Expo, Hong Kong
Booth: 1K13, Hall 1
Exhibit: T366L, T388G, T688, P99G, T366G, T622G, MT90G, T355G, and P66