INTRO
---
As shuttle buses are widely recognized by the public, nowadays a growing number of employers provide shuttle bus services for their employees. How to ensure that employees on the road have a safe journey is a critical pain point that employers need to address. To respond to this pain point, Meitrack introduces an employee shuttle bus security solution. This solution supports video surveillance, GPS tracking, and multiple accessories, thus enhancing the safety of employees and reducing operating costs.
Key Benefits:
– Track shuttle buses anytime and anywhere
– Live video surveillance
– Enhance the safety of staff
– Improve driver behaviors
– Reduce operating costs
STAFF SHUTTLE BUS SECURITY SOLUTION
---
MD533S MDVR + 2 CAMERAS + IBUTTON + QR CODE SCANNER + G-SENSOR + SPEAKER
---
The MD533S MDVR is connected to two cameras to record everything that happens in the shuttle bus.
With the iButton reader and iButton key, driver attendance can be remotely managed, which avoids unauthorized or illegal operation of drivers after they leave work.
Using the QR code technology, the solution can help record the attendance of employees and prevent unauthorized people from taking the shuttle bus.
The MD533S is equipped with a G-sensor to detect speeding, harsh acceleration, harsh braking, and other bad driving behaviors. After a bad driving behavior is detected, the MD533S announces a voice prompt through the speaker to alert the driver.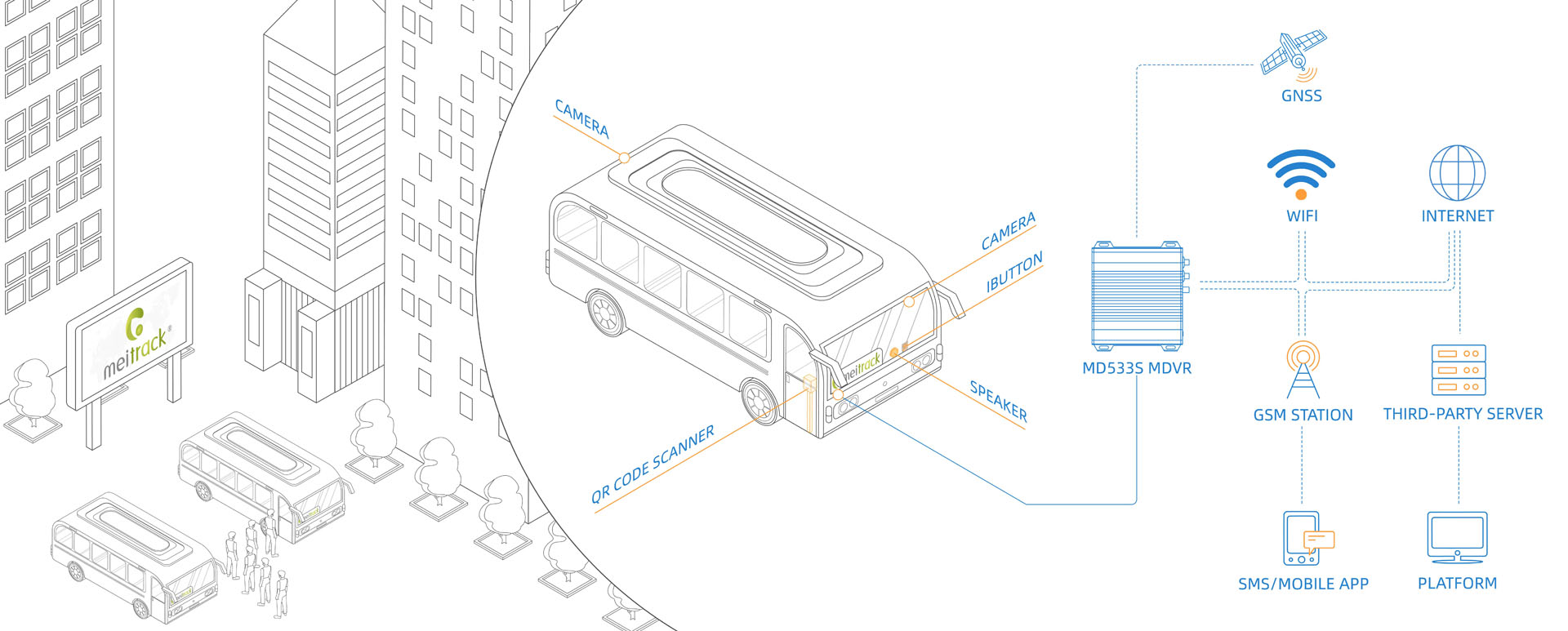 ALL-IN-ONE PLATFORM-MS03
---
The MS03 platform supports all video surveillance functions, including 2-channel 1080P live video surveillance and video search, playback and downloading, so as to improve the safety of employees on the road.
The MS03 platform supports geo-fences and route planning. A geo-fence can be set for specified employee. When the shuttle bus enters the geo-fence, the MD533S sends an SMS to remind the employee to take the bus. In addition, the driving route is planned in advance to ensure that every authorized employee can take the bus.
The MS03 platform supports user-defined reports, such as the driving behavior score sheet and employee attendance sheet, to meet diversified business demands.

RECOMMENDED HARDWARE & ACCESSORIES
---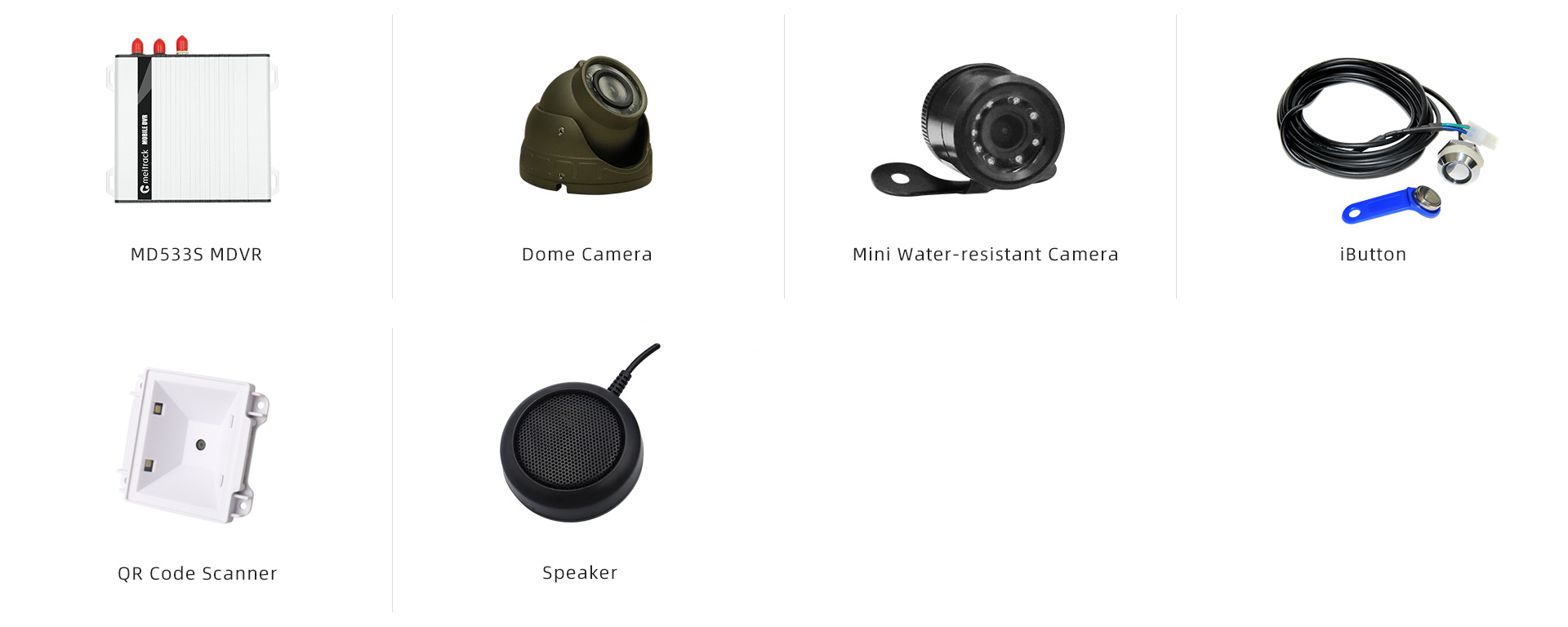 RECOMMENDED SOFTWARE
---