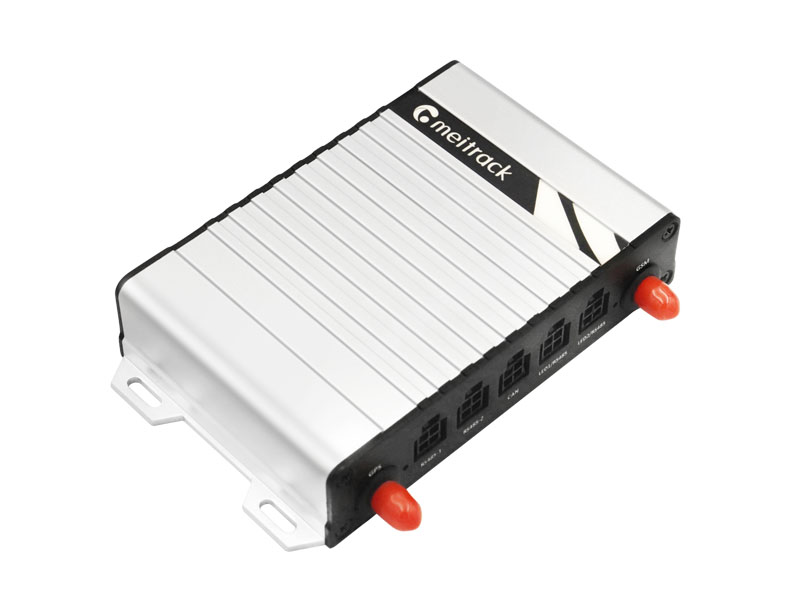 Meitrack T633 Series
Advanced Vehicle GPS Tracker
The T633 Series is an advanced 4G truck GPS tracker. This unit can connect to multiple accessories: RFID/iButton, camera and LED Nixie Tube Display. In addition, it supports driving behavior analysis, fuel level monitoring and temperature monitoring and its performance has been significantly improved.

Maximize I/O Flexibility
Offer outstanding configuration flexibility to cater to a wide variety of requirements.

CAN Bus Interface
Has CAN bus interface which can read CAN dataof various vehicle models.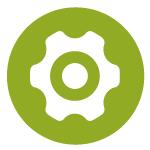 Multifunctional
Support camera, fuel/temperature sensor, LED display, RFID/iButton, speaker, microphone and etc.

Driving Behavior Analysis
Detect driver behaviors, such as the driver fatigue, idling, harsh acceleration/ braking and etc.
APPLICATIONS

SPECIFICATIONS
Dimension
106 mm x 24.5 mm x 70 mm
Weight
190g
Power supply
DC 11.4–36 V/1.5 A
Backup battery
400 mAh/3.7V
Power consumption
Current in standby mode: 11mA
Operating temperature
-20°C to 55°C (normal-temperature battery)
-5°C to 75°C (high-temperature battery)
Operating humidity
5% to 95%
Working hour
45 hours in power-saving mode
4 hours in normal mode
LED indicator
Green indicator showing the GSM signal
Blue indicator showing the GPS signal
Sensor
3-axis accelerometer (used to wake the device up by vibraon and detect towing alerts)
Memory
8 MB buffer
Button/Switch
1 SOS button (for sending SMSs or dialing), 1 power button
I/O port
3 x Din, 3 x Dout, 2 x AD, 1 x 1-wire, 2 x RS232, 4 x RS485, 1 x CAN
Frequency band
T633L-ER:
LTE-FDD: B1/B3/B5/B7/B8/B20/B28,
LTE-TDD: B38/B40/B41, GSM: B2/B3/B5/B8
T633L-AUR:
LTE-FDD: B1/B2/B3/B4/B5/B7/B8/B28/B66, LTE-TDD: B38/B40/B41
GSM: B2/B3/B5/B8
T633L-E: 
LTE-FDD: B1/B3/B7/B8/B20/B28A, WCDMA: B1/B8, GSM: B3/B8
T633L-A: 
LTE-FDD: B2/B4/B12, WCDMA: B2/B4/B5
T633L-AU: 
LTE-FDD: B1/B2/B3/B4/B5/B7/B8/B28, LTE-TDD: B40,
WCDMA: B1/B2/B5/B8, GSM: B2/B3/B5/B8
T633L-J: 
LTE-FDD: B1/B3/B8/B18/B19/B26
T633G-E: 
WCDMA: 900/2100 MHz, GSM: 900/1800 MHz
T633G-A: 
WCDMA: 850/1900 MHz, GSM: 850/900/1800/1900 MHz
Positioning accuracy
2.5m
GNSS
GPS/GLONASS/BEIDOU/GALILEO
ACCESSORIES
| | | | | | |
| --- | --- | --- | --- | --- | --- |
| | T633 Series tracker | | External 3G/4G antenna | | External GPS antenna |
| | CANBUS convertor cable | | I/O cable with an SOS button (2 meter) | | CD download card |
OPTIONAL ACCESSORIES
| | | | | | |
| --- | --- | --- | --- | --- | --- |
| | Camera | | iButton | | RFID reader |
| | Speaker and microphone | | Buzzer | | Relay (12 V/24 V) |
| | USB cable | | Ultrasonic fuel level sensor | | A52 digital temperature sensor |
| | A53 fuel level sensor (voltage sensor) | | A81 LED Nixie Tube Display | | |
CERTIFICATE
CE, saber, CITC, NBTC