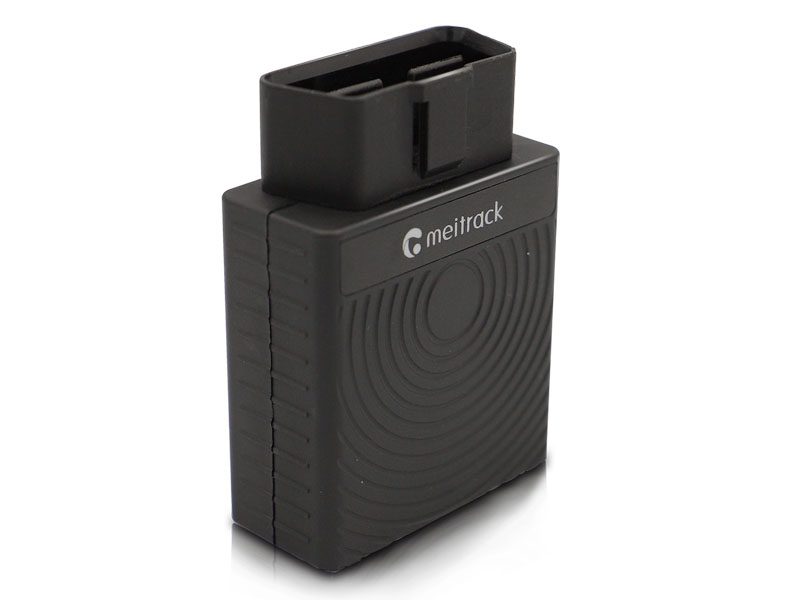 Meitrack TC68 Series
4G WiFi Plug and Play GPS Tracker for Vehicle
The TC68 Series is a plug-and-play vehicle GPS tracker which supports live tracking, anti-theft and WiFi hotspot functions. It is free of wiring, and supports the OTA updates, which can greatly reduces labor costs. It is a perfect choice for private cars and other motor vehicles equipped with an OBD II plug.

OBD Data
Read a wide range of OBD data including driving behavior, fuel, mileage, speed, and temperature etc.

Built-in Bluetooth
Support multiple Bluetooth temperature and humidity sensors and beacons at one time.

2.4 GHz WiFi Hotspot
Act as an in-vehicle WiFi hotspot, up to 8 WiFi enabled devices.

Disconnect Alert
An instant alert will be received when the device is removed.
APPLICATIONS

SPECIFICATIONS
Dimension
67 mm x 51 mm x 23.5 mm
Weight
60g
Power supply
DC 11.5–36 V / 1 A
Backup battery
200 mAh/3.7 V
Battery life
Power-saving mode: 20 hours; Normal working mode: 2 hour
Power consumption
Current in standby mode: 100 mA
Operating temperature
-20℃ to 55℃
Operating humidity
5% to 95%
LED indicator
2 LED indicators showing GSM and GPS status
Button/Switch
1 SOS button
Memory
8 MB buffer
Sensor
3-axis accelerometer
Positioning accuracy
2.5m
I/O port
1 USB port
WiFi function (optional)
2.4 GHz WiFi hotspot
Bluetooth (optional)
Support Bluetooth 4.2 and Bluetooth 5.0
OBD (optional)
Support ISO15031, J1939 (FMS), J1979, ISO14230, KWP2000-FAST, KWP2000-5BPS protocol
Frequency band
No WiFi version band:
TC68E:
Cat M1/NB2: LTE-FDD:B1/B2/B3/B4/B5/B8/B12/B13/B14/B18/B19/B20/B25/B26/B27/B28/B66/B71/B85
GSM: B2/B3/B5/B8
TC68L:
FDD: B1/B3/B5/B7/B8/B20/B28, TDD: B38/B40/B41,
WCDMA: B1/B5/B8, GSM: B3/B8
TC68L-E: 
FDD: B1/B3/B7/B8/B20/B28A, WCDMA: B1/B8, GSM: B3/B8
TC68L-A:
FDD: B2/B4/B12, WCDMA: B2/B4/B5
TC68L-AU: 
FDD: B1/B2/B3/B4/B5/B7/B8/B28, TDD: B40
WCDMA: B1/B2/B5/B8, GSM: B2/B3/B5/B8
TC68L-J: 
FDD: B1/B3/B8/B18/B19/B26
WiFi version band:
TC68L-E: 
FDD: B1/B3/B5/B7/B8/B20, WCDMA: B1/B5/B8, GSM: B3/B8
TC68L-A: 
FDD: B2/B4/B12, WCDMA: B2/B4/B5
TC68L-AU: 
FDD: B1/B2/B3/B4/B5/B7/B8/B28, TDD: B40
WCDMA: B1/B2/B5/B8, GSM: B2/B3/B5/B8
TC68L-J: 
FDD: B1/B3/B8/B18/B19/B26, TDD: B41, WCDMA: B1/B6/B8/B19
ACCESSORIES
| | | | | | |
| --- | --- | --- | --- | --- | --- |
| | TC68 Series Tracker | | CD download card | | |
OPTIONAL ACCESSORIES
| | | | | | |
| --- | --- | --- | --- | --- | --- |
| | OBD extension cord | | Standard USB data cable | | Velcro |
| | 200mAh battery | | | | |
CERTIFICATE
CE, CITC