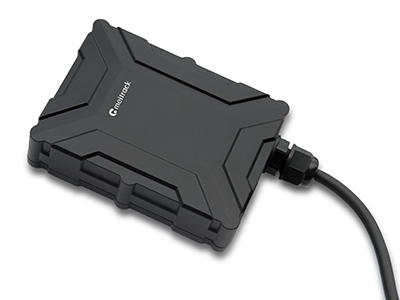 Meitrack T399 Series
3G/4G Bluetooth Car Tracker
The T399 Series is Meitrack's first vehicle GNSS tracker which adopts the wireless Bluetooth technology. It can be connected to Bluetooth temperature and humidity sensors and Bluetooth beacons. There are three versions available, which support WCDMA, LTE Cat M1/NB2 and LTE Cat 1 networks respectively. This unit supports the driving behavior analysis function so as to ensure a safe trip. It features the IP67 water resistance rating and is high temperature resistant, so that it can work properly in harsh environments.

Bluetooth communication
Support Bluetooth temperature and humidity sensor and multiple beacons at one time.

Flexible configurable I/O
Offer outstanding configuration flexibility to cater to a wide variety of requirements.

IP67 water resistant
Specialized design provides a tough casing that stands up to the elements.

Driving behavior analysis
Detect driver behaviors, such as the driver fatigue, idling, harsh acceleration/braking, harsh cornering, collision, etc.
APPLICATIONS

SPECIFICATIONS
Dimension
80.5 mm x 60 mm x 23.5 mm
Weight
100g
I/O power cable length
50cm
Power supply
DC 11.4–90 V/1.5 A
Battery
Internal 400 mAh battery (normal temperature resistant: -20°C to 60°C)
Power consumption
Current in standby mode: 65 mA
Operating temperature
-35°C to 80°C (available for the device without a battery)
-5°C to 75°C (available for the device with a high temperature resistant battery)
Operating humidity
5% to 95%
LED indicator
Green indicator showing the network signal
Blue indicator showing the GPS signal
Button/Switch
1 upgrade button (used to manually upgrade the firmware)
1 power button
Memory
8 MB buffer
Sensor
3-axis accelerometer (used to wake the device up by vibration and detect towing alerts, harsh acceleration alerts, and harsh braking alerts)
I/O port
4 x Din/AD, 1 x Dout, 1 x 1-wire, 1 x 5V_out, 1 x RS232
Frequency band
T399L-EA:
FDD: B1/B3/B7/B8/B20/B28, TDD: B38/B40,
WCDMA: B1/B8, GSM: 900/1800MHz
T399L-ER:
FDD: B1/B3/B5/B7/B8/B20/B28, TDD: B38/B40/B41
GSM: B2/B3/B5/B8
T399L-AUR:
FDD: B1/B2/B3/B4/B5/B7/B8/B28/B66, TDD: B38/B40/B41
GSM: B2/B3/B5/B8
T399G:
WCDMA: B1/B2/B5/B8, GSM: B2/B3/B5/B8
T399E:
CAT M1/NB: B1/B2/B3/B4/B5/B8/B12/B13/B14/B18/B19/B20/B25/B26/B27/B28/B66/B71/B85
GSM: 850/900/1800/1900MHzLTE
GNSS
GPS/GLONASS/BeiDou/Galileo
GPS sensitivity
-167 dB
Positioning accuracy
2.5m
Bluetooth
Support Bluetooth 4.2 and Bluetooth 5.0
GPS/GSM antenna
Built-in antenna
ACCESSORIES
| | | | | | |
| --- | --- | --- | --- | --- | --- |
| | T399 Series tracker | | L wrench | | Hexagon screw |
| | CD download card | | | | |
OPTIONAL ACCESSORIES
| | | | | | |
| --- | --- | --- | --- | --- | --- |
| | Relay (12 V/24 V) | | Ultrasonic fuel level sensor | | A52 digital temperature sensor |
| | A53 fuel level sensor | | RFID reader | | iButton reader |
| | High temperature resistant battery (400 mAh) | | External GPS antenna | | Buzzer |
| | Bluetooth temperature and humidity sensor | | Bluetooth beacon | | USB cable |
CERTIFICATE
CE, CITC