Today Meitrack officially announces the successful integration of T622G vehicle tracker with Mobileye 6 Series System. This integration will provide customers with the most effective tools to analyze driver behaviors, enhance fleet safety and reduce fleet cost.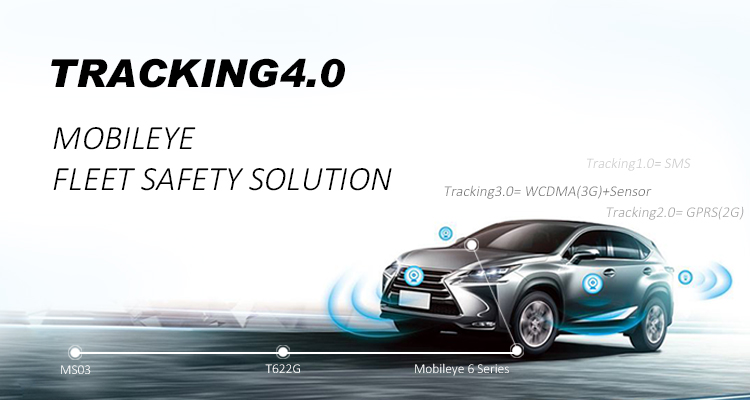 The core component of Mobileye 6 Series System consists of a windscreen-mounted vision sensor, image processing capabilities, and EyeWatch display for visual warnings. It can identify potentially dangerous situations, and provide audio and visual alerts to assist the driver in preventing or mitigating collisions. Typical alerts include forward collision warning, urban forward collision warning, pedestrian collision warning, lane departure warning, and headway monitoring and warning.
After the system is connected to the T622G tracker, real-time location data, trip details, driver behavior analysis, and driver scores will be provided. This information helps fleet companies understand where improvements and adjustments are needed. In addition, fleet managers can view all event reports from Meitrack MS03 tracking platform, including driving risk evaluation, driver scores, event statistics in line chart and par chart, event statistics per 100 km, amongst others.
This integration provides customers with:
Forward collision warning
Urban forward collision warning
Pedestrian collision warning
Lane departure warning
Headway monitoring and warning
Speed limit indicator
Various event reports & driver behaviors
Learn more about Meitrack T622G.