Taking a peek at the supposed roadmap shows that Meitrack will have a very busy first half of 2018. In June, Meitrack team will participate in the third exhibition of this year, CeBIT 2018. The show is Europe's Business Festival for Innovation and Digitization, which will be held at Hannover Exhibition Grounds in Germany from June 11–15. We cordially invite you to stop and say hello to our staff at booth Hall13 G127.
This time Meitrack's pre-released 4G tracking model T366L and advanced vehicle tracker T622G compatible with CAN Bus interface will be on display. Especially, the Driver Fatigue Monitoring System developed by Meitrack will debut to the public. At the expo, Meitrack professionals will also talk about tracking innovations including 3G/4G GPS tracking, Iridium GPS tracking, and advanced vehicle tracking integrated with Mobileye System.
For more information about exhibiting or visiting us at CeBIT, call us at +86 (755) 8346 2818, or inquire by email at info@meiligao.org. We're looking forward to seeing YOU at booth Hall13 G127! Thank you for your continuous support for Meitrack!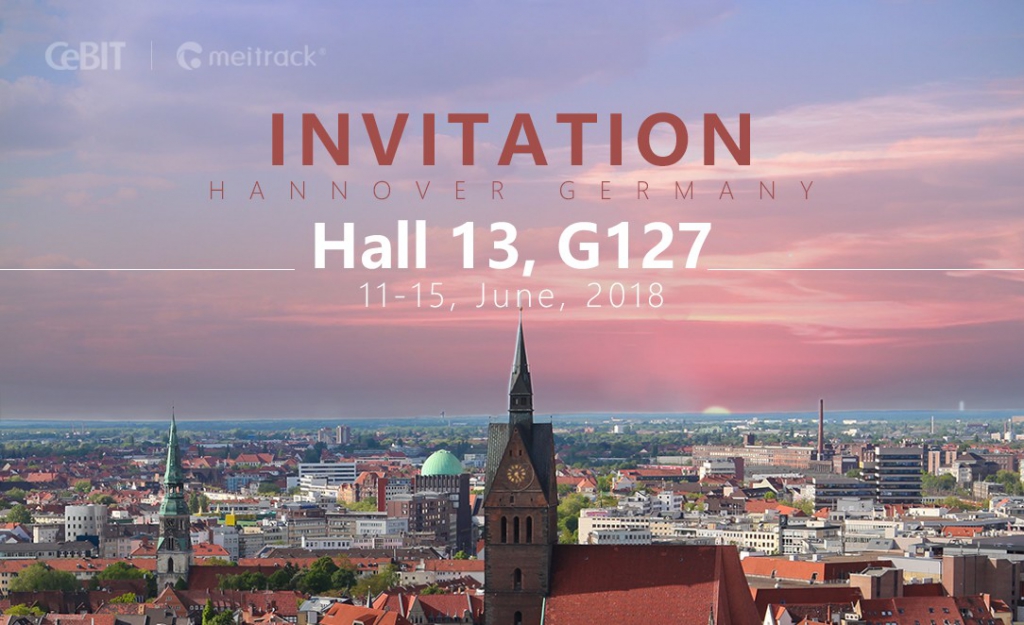 More Details about this Expo
Expo Name: CeBIT 2018
Date: June 11–15, 2018
Venue: Hannover Exhibition Grounds, Germany
Booth: Hall13 G127
Exhibit: P66, MT90G, P99G, T366G, T366L, T622G, TC68SG, MVT600, CAN Bus, Mobileye System, Tire Pressure Sensor System, Driver Fatigue Monitoring System, Passenger Counter System.