We hereby cordially invite you to visit us at 37th GITEX Technology Week, a game-changing, must-attend event located in Dubai – the world's fastest growing technology hub. This show will be held from October 8–12, 2017 at Dubai World Trade Centre. Participation in this event will give you access to creating an immersive, engaging and rewarding experience in which you can bring all of your challenges, discuss options and develop plans.
 During this event, Meitrack will unveil its most popular personal GPS tracker P99G. This unit has rugged, sturdy design making it water resistant and ideal for outdoor use. Besides, its major 3G GPS tracking offerings will be presented: the world's smallest 3G personal tracker MT90G, the affordable vehicle tracker T366G, and magnetic asset tracker T355G.
You can't miss the opportunity to empower your business. If you would like to arrange a meeting with Meitrack specialists at this show, please feel free to contact us directly at +86 (755) 8346 2818 or email info@meiligao.org prior to the expo.
Looking forward to seeing you at the show! (BOOTH: Z-J32)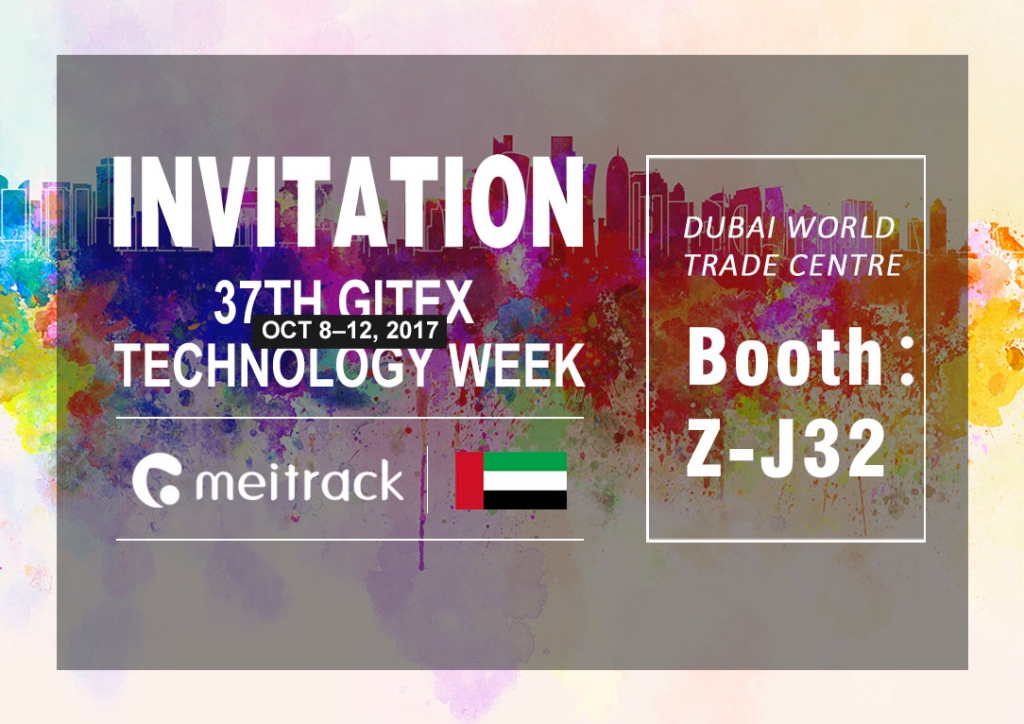 Looking forward to seeing you at the show! (BOOTH: Z-J32)
Expo Info
Expo Name: GITEX Technology Week 2017
Date: October 8–12, 2017
Venue: Dubai World Trade Centre
Booth: Z-J32
Exhibit: P99G, T366, T366G, MT90, MT90G, T355, T355G, and VT2