Orange, a global leader in corporate telecommunication services, once again paid a visit to Meitrack on June 28 and agreed to further expand overseas strategic cooperation with Meitrack. Meitrack and Orange are expected to further implement future market expansion strategies, gain more market shares, and create greater commercial value for both parties.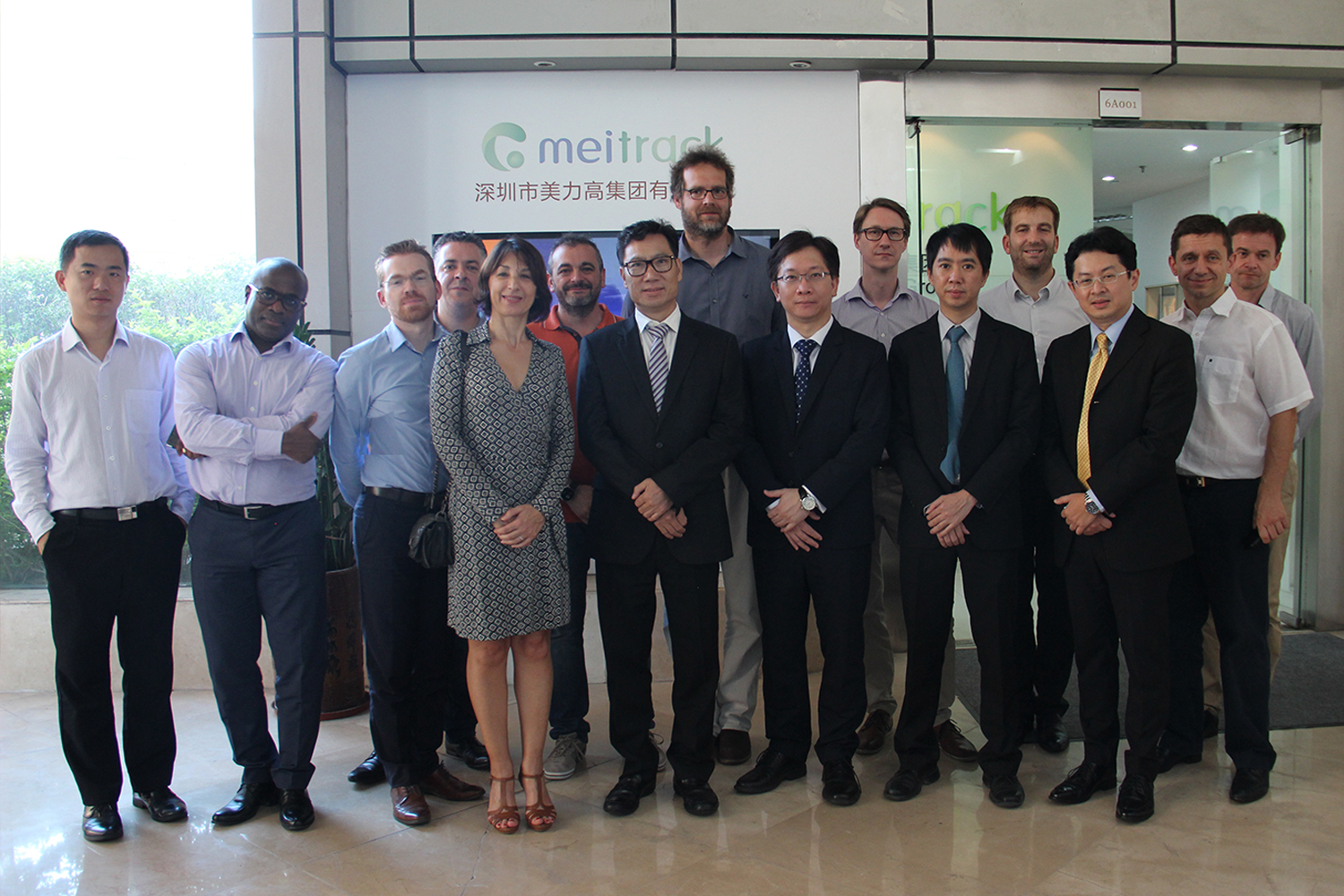 In the Afternoon, Mr. Liu Kejian, Meitrack president, held a ceremony to welcome Orange's top executives and representatives, who are on their second visit to Meitrack since 2017, and then held a long talk with them. This conference touched on many topics, including Meitrack's product portfolio roadmap in 2018, Meitrack's factory quality control, IoT solutions, current project cooperation progress, logistics, after-sales service, etc. In addition, Meitrack exchanged its ideas about GPS tracking innovations, which may bring new business opportunities that benefits both sides. Orange predicted that there will be a huge potential business opportunity for developing mobile and internet services in Europe
and Africa markets. They also took the opportunity to discuss ways to work together to further deepen strategic partnership.
"Since forming the strategic partnership with Orange in June of last year, we have continued to expand our channel strategy to better serve customers and grow our business in Europe. Orange's local influence enables us to distribute Meitrack's products in a more efficient manner to meet the growing consumer demands in Europe, which further enhances the influence of Meitrack and builds up the brand awareness of our company," Mr. Liu Kejian stated.
About Meitrack
Meitrack Group established in 2002, is headquartered in Shenzhen, China. Since its foundation, Meitrack has dedicated itself to the on-going pursuit for excellence in the Telematics field. In doing so, Meitrack has grown to become a leading Telematics and solutions provider. Aiming at sound and stable development and adhering to the strategy of "going global", we have a global reach with offices in California, Hong Kong and Taiwan, a growing international distribution network, and capability to deliver services in more than 170 countries and regions worldwide.
About Orange
Orange is one of the largest operators of mobile and internet services in Europe and Africa and a global leader in corporate telecommunication services.