(Shenzhen, China, June 12, 2018,) – Meitrack officially announces the development of its first 4G GPS tracker, the T366L. The product released today can be applicable for Australia only; while the product version for global regions will be released at the end of July 2018. This innovation is a significant breakthrough in the Meitrack line of products, and it extends the product mix of fleet management solutions.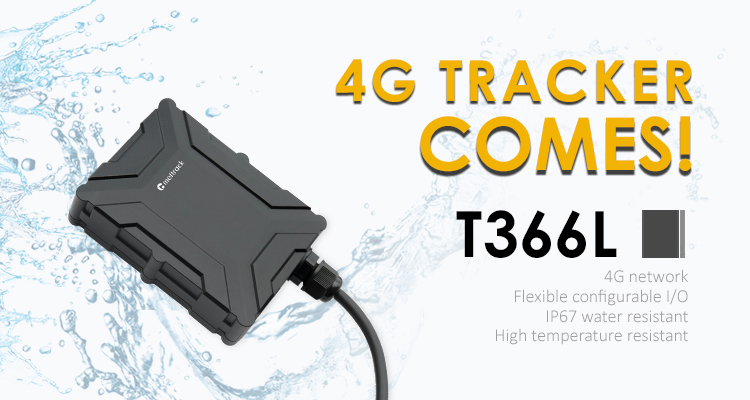 The T366L boasts an impressive LTE module, compatible with LTE/WCDMA/GSM network, which allows the GPS trackers to connect to a desired channel in order to receive and transmit data in diverse situations. The device packs a rugged sturdy case and an impressive IP67 water resistance design that also protects it from bumps, drops, and dust. This new brand model is perfectly suitable for off-road vehicles, beach buggies, fire engines and yachts. It also has an ability to work in harsh environments, such as deserts, and rough seas. Along with the 4G LTE connectivity, the T366L is equipped with configurable inputs and outputs, so users can truly customize a GPS tracker that fits their specific needs of their vehicle.
Once it is connected to Meitrack GPS tracking system MS03, the following functions will be available: GPS data filtering (eliminate static drift), auto arming, harsh acceleration/braking alert, speeding alert, and remote fuel/power cut-off.
Featured highlights of the T366L:
1. 4G LTE connectivity
2. IP67 water-resistance rating
3. High temperature resistant (80°C for harsh environments)
4. Customizable features I/O
5. 4 product versions tailored to suit specific needs
6. Harsh acceleration/braking alert
Learn more about the all new vehicle tracking device T366 Series.