On September 8, 2017, Meitrack reached a strategic partnership agreement with Inventure Automotive to create competitive tracking solutions. The partnership includes joint brand marketing and sales programs for trackers and CAN adaptors. Meitrack vehicle trackers T1 & T333 are proven to be compatible with Inventure CAN adapters. This cooperation truly strengthens and expands the reach and services for both companies to develop innovative technology.
As fuel prices are continuously rising and vehicle operational expenses are increasing, monitoring of fuel consumption and conditions of vehicles are becoming more important. Nowadays, more and more customers have a growing demand for detailed vehicle information to keep tabs on their vehicles. After Meitrack vehicle trackers connect to Inventure CAN adapters, besides basic location information, customers can also get high resolution vehicle distance, total fuel used, total engine hours, wheel based speed, clutch switch, brake switch, accelerator pedal position and engine coolant temperature.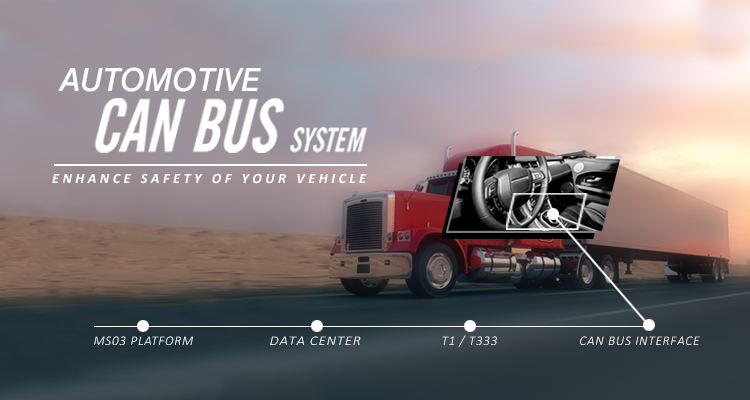 The integration of two proven hardware equipment will bring the following benefits:
Reduce fuel consumption.
Reduce vehicle maintenance
Decrease carbon dioxide
Motivateeco-driving.
About Meitrack
Meitrack Group established in 2002, with headquarters in Shenzhen, China. Since its foundation, Meitrack has been dedicated to the on-going pursuit for excellence in the Telematics field. In doing so, Meitrack has grown to become a leading Telematics and solutions provider. Aiming at sound and stable development and adhering to the strategy of "going global", Meitrack has a global reach with offices in California, Dubai, Hong Kong, and Taiwan. It also has a growing international distribution network, and capability to deliver services in more than 170 countries and regions worldwide.
About Inventure Automotive
Inventure Automotive Electronics Research & Development, Inc. has been established in 1997 with the aim to develop state-of-the-art products for automotive electronics market and provide cost-effective solutions at superior technical level.